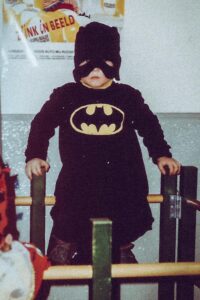 The first camera Maiko ever owned was indirectly given to him by his grandfather when he was 11.
At the time he was in the SOULRIPPERSQREW. They were focussed on creativity and high impact within their dance.
After 10+ years as an active b-boy his life took a whole different turn. Due to a heavy shoulder injury and Maiko was forced to point his vision in another direction. At 23 it was safe to say that his study in bboying gave him knowledge in movement and concepts. Therefore so he decided that film making was a natural and fertile new focus.
Now fully focussed on film Maiko started as a one man army tackling this new artform head on. What separated him from the beginning was the underground visual style that FROMTHEZOOFILM inherited from his time as a dancer. Heavily inspired by his youth he has incorporated lifestyles and sports like B-boying, skateboarding and gaming in to his unique work. As he slowly but seriously climbed his way up counting numerous hours of creating, shooting, editing and now also directing he perfected his craft while staying honest to his core. As FROMTHEZOOFILM grew the idea's also got bigger, 8 years in the game FROMTHEZOOFILM is very well connected and is capable to summon a small yet professional crew for every job that comes our way but always eager to learn and develop more skills along the way. 
Never afraid of a challenge, we only think in solutions
Creating video's that'll make your headspin!